Saint-Barth, November 12, 2015
8th edition of the St Barth Cata Cup
57 crews on the starting line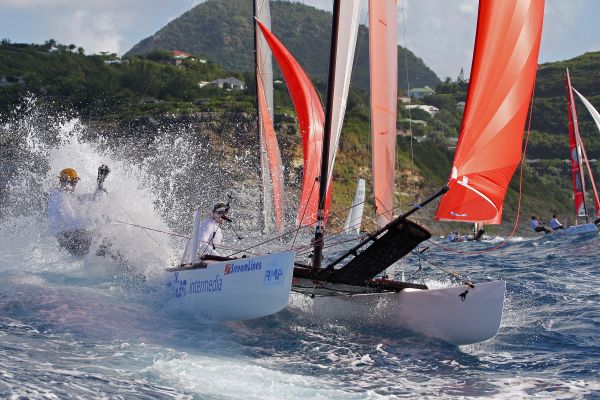 « Racing in F18 is all about camaraderie among sailors, and even more so in St-Barth!».
This is how Todd Ricardi, US catsailor racing in his 4th edition, explains why he loves the support and the regatta so much. This year again, racers from all over the world are expected to converge in the Caribbeans to compete against the best in their class. Organizers are expecting another exciting editition where speed and technical prowess will be at the core of the races.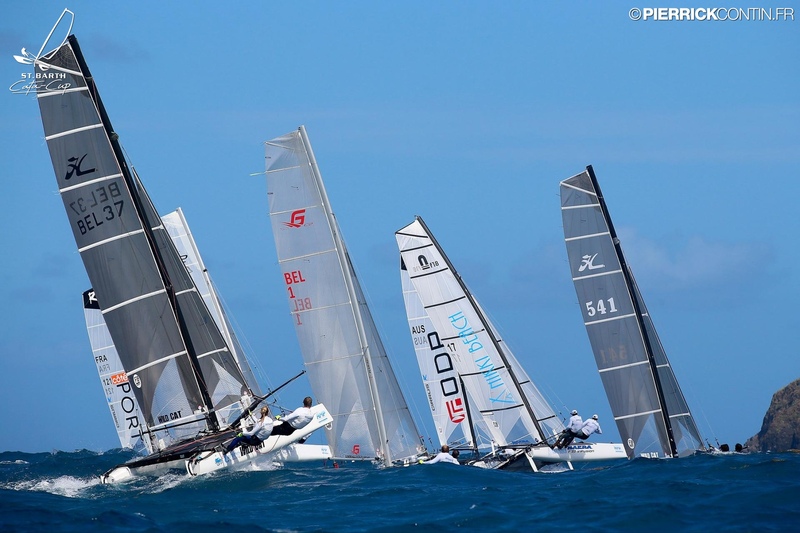 « 
This year we have a very nice mix of racers. Some have sailed all season on foiling boats, others are used to offshore racing and then we have the die-hard F18 fans
», said Hélène Guilbaud, regatta organizer.
« What is fascinating is that despite the increase in number of supports, we always have a great interest in our event. We certainly have wind in our sails ! »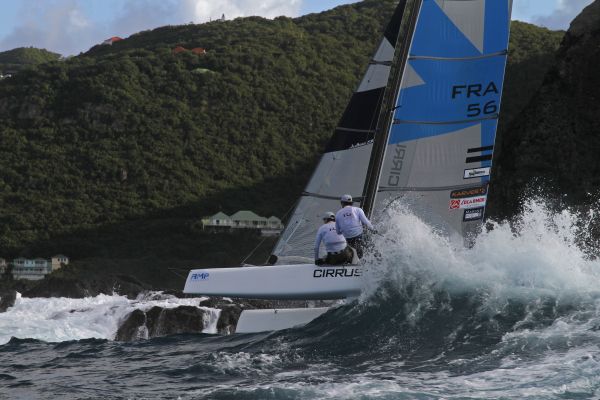 According to Todd Ricardi, the St-Barth Cata Cup is the epitome of what he likes about catsailing :
«It's 4 days of giant waves, big breeze, against 53 very talented crews.
No matter what the conditions, I know we will have great racing and it's always a pleasure spending time with friends from all over the world.»
114 racers, 4 days and between15-25 knots wind!
As a flagship event of the F18 Class, the St-Barth Cata Cup draws amateur and professional racers who wish to conclude their sailing season in a picture perfect setting. Among those who will be on the start line of this 8th edition, we note the return of Darren Bundock and Yvan Bourgnon and the first appearances of Sam Goodchild and the crews from Argentina. Here is the complete list of racers: