Saint-Barth, October 21, 2015
Argentina to make a first appearance at the St-Barth Cata Cup
For the first time in the history of the event, two teams from Argentina will be competing against teams from 15 other nations who have signed up for the 8th edition of the regatta. Cruz Gonzales Smith will be sailing with Mariano Heuser whereas Juan Faustin will team up with Nicolas Aragones.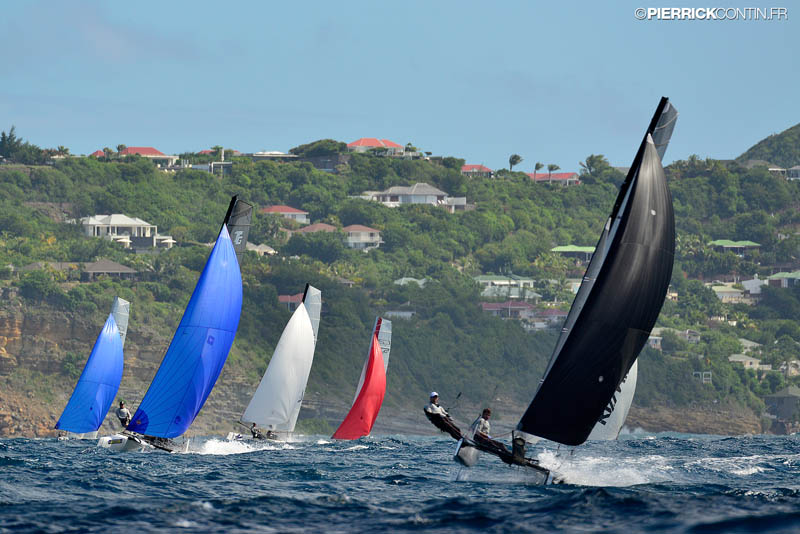 For helmsman Cruz Gonzales Smith, who recently won the Buenos Aires Week & South Americans 2015 with Mariano, the St-Barth Cata Cup provides an ideal sailing environment, especially given the preparation they have planned for the 2016 World Championships in Argentina.
« The St-Barth Cata Cup is a very well-known event among international sailors and one that is famous due to the sailing conditions. We are getting ready for next year's F18 Worlds and we are aiming to be fit and well prepared. We couldn't miss out on the opporunity to sail against some of the best in the Class », said Cruz Gonzales Smith.
Crew Mariano Heuser is a fan of the Class. He discovered F18 in 2008 and never went back to his first love – windsurfing – ever since. « I love the speed and the efficiency of the boat and I also like that there is a large fleet across the world », explains Mariano. As the only crew to represent Argentina at the last World Championships in Germany, Cruz and Mariano made a strong showing by finishing 29th on a fleet of 167 teams.
About his participation in the St-Barth Cata Cup, Mariano explains, « the event gives us the opportunity to sail with one of the largest and most select group of F18 sailors that we can find. We are very lucky to go! »
 
An impressive track record
Over the years, the St-Bath Cata Cup has built a notable list of winners. As one of the top amateur and professional regatta of the F18 Class, the event gathers a high caliber fleet, as demonstrated by the list of winners from past editions:
2008 Boulogne Emmanuel / Kervyn Tanguy (France)
2009 Mischa Heemskerk / Eduard Zanen (Netherlands)
2010 Casey John / Tebo Dalton (USA)
2011 Eduard Zanen / Mischa Heemskerk (Netherlands)
2012 Enrique Figueroa / Keki Figueroa (Porto Rico)
2013 Cammas Franck / Vandame Matthieu (France)
2014 Morgan Lagravière / Arnaud Jarlegan (Réunion)