St-Barth, May 21, 2015
Another quickly booked up edition!
Argentina and England will be represented for the first time in the history of the regatta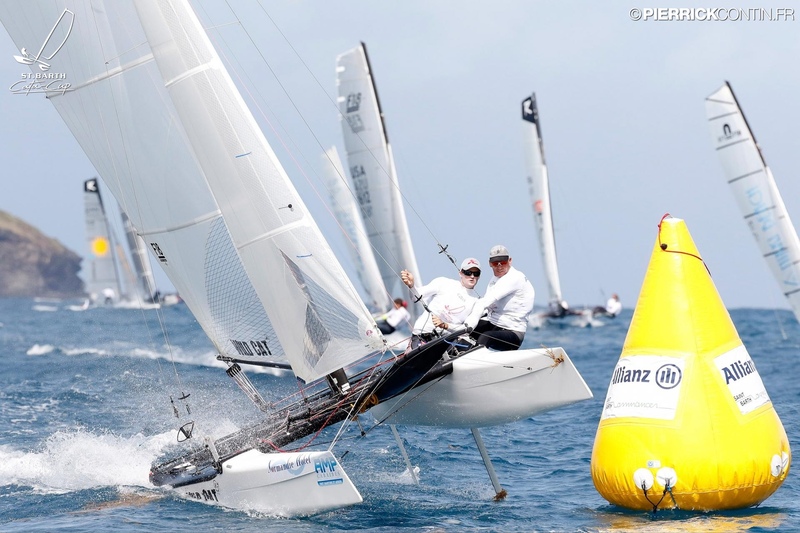 While the sailing season reaches its height, organizers of the St-Barth Cata Cup have completed the registration process for the next edition of the event, held from November 18 to 22, 2015.
Sure sign that the F18 class is in good shape, 78 teams have pre-registered, of which 60 will navigate in St-Jean Bay, as determined by the draw. In total, 10 teams from France, 15 teams from Europe outside of France, 20 boats from West Indies, Americas and other parts of the world and 15 teams to be selected by the organisation.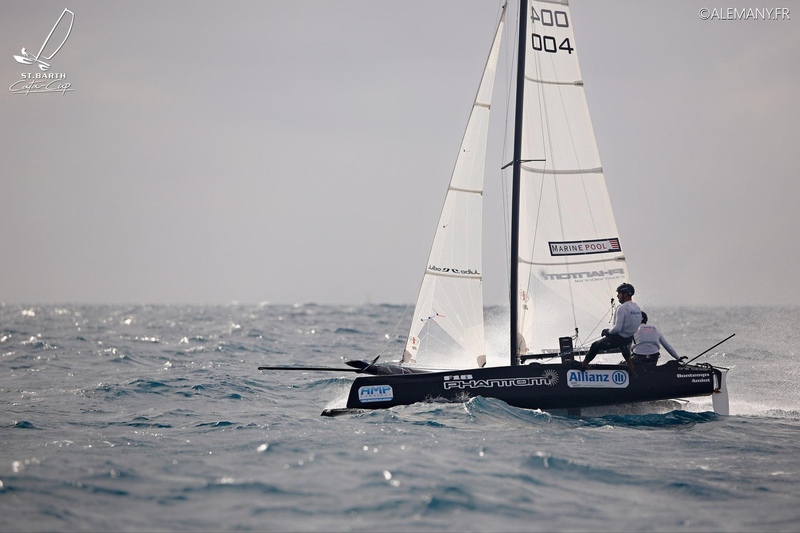 New countries represented
For the first time in the history of the St-Barth Cata Cup, teams from Argentina and England will come and compete against the 15 other countries that have sailed in the past editions of the event. « It is a pleasant surprise for the organisation and proof that we have been somewhat successfull at putting together an event that appeals to sailors. Clearly, the word is getting out!», said Vincent Jordil, organizer of the event. In addition to the English and Argentinian sailors, one team from Australia will be back for this 8th edition.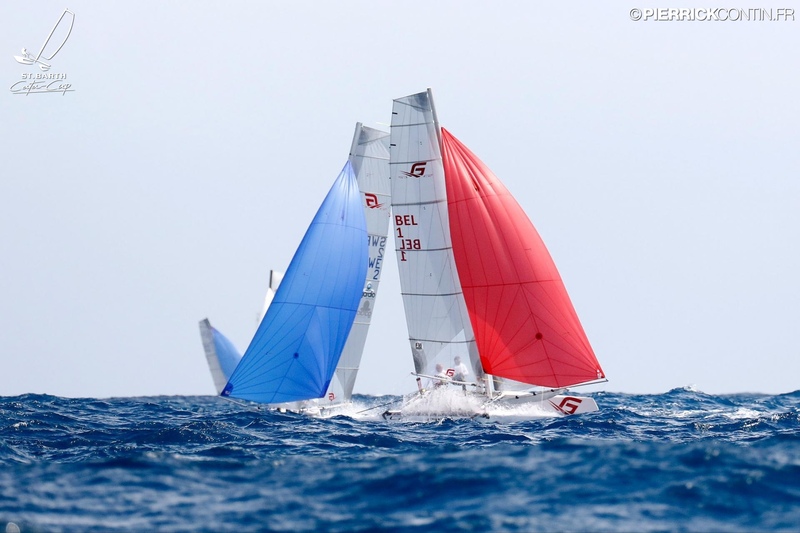 Where amateurs and professionals come together
With one third of professional sailors and two thirds amateurs, the St Barth Cata Cup brings together the global elite of Formula 18 sailing and other classes like GC32, AC45 and Nacra17. Attracting sailors from the four corners of the world, 60 teams compete in 7 rounds of races in optimal conditions and an idyllic setting.
The last edition was won by Morgan Lagravière, skipper for Safran and Arnaud Jarlegan, crew member for Groupama.