St-Barth, September 29, 2015
Carolijn Brouwer and Darren Bundock are back !
The Team SCA crew member will be at the helm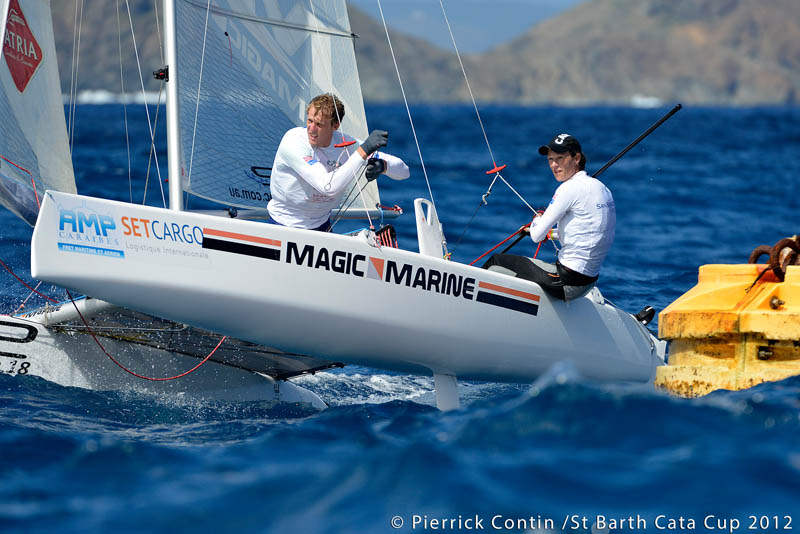 Partners in life and on the water, Darren Bundock and Carolijn Brouwer are heading back to the St-Barth Cata Cup. Having both competed in the event on two separate occasions, Carolijn in 2012 and Darren in 2013, the couple will be sailing together this time around.
«We don't compete together often enough so we are quite happy to team up for this event. You have to know that we are both at the helm in our respective teams so it will be quite interesting to see how we react», explains Carolijn. For now, it is Carolijn who will be taking matters into her hands.
Fun first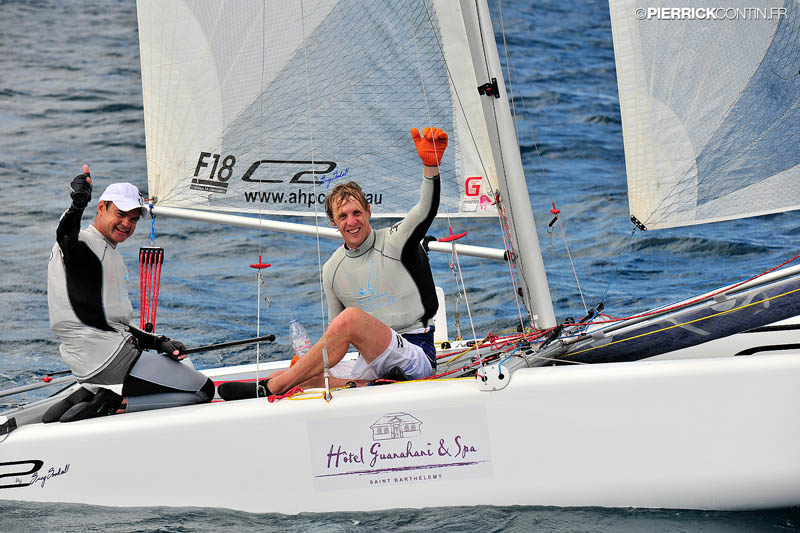 It is mainly to enjoy themselves that the two sailors are competing in the St-Barth Cata Cup. But according to Carolijn, the taste for victory is never very far. « Obvisouly, we are looking to have a good time, tour this wonderful island and enjoy the quality of the event but we are both competitors at heart so I am pretty sure that we will want to win some races ! », says Carolijn.
The pair will also be taking time to recover from their hectic schedules. Carolijn Brouwer just finished a 3-year cycle totally dedicated to the Volvo Ocean Race, on which she was a crew member for Team SCA. « An unbelievable experience and one that changed me as a person », she says. As for Darren Bundock, he will be continuing his Olympic campaign for the 2016 Games in Rio. The only available spot will be closely fought between two Australian teams. The Clearwater (USA) event in February 2016 and the Hyeres (FRA) event in April 2016 will be decisive for the silver medalist at the Sydney Olympics.

For more information on the crew

Darren Bundock
Web : www.darrenbundock.com
Carolijn Brouwer
Web :www.teamsca.com/squad/carolijn-brouwer