November, 22nd
Battles To The Finish
On Friday, the second day of competition for the 12th annual St.Barth Cata Cup, the 60 competing teams set sail at 11 o'clock for a 15-mile race between the bay of Saint Jean and Coco, the small island off the coast of Saline. A race that was both tactical and physical due to unstable winds from the north-northwest (between 7 and 14 knots), and eventually won by Jean-Christophe Mourniac and Antoine Rucard. This duo battled it out for much of the race with current titleholders Patrick Demesmaeker and Olivier Gagliani, and perfectly negotiated the second half of the itinerary by sailing close to the cliffs. They ended up with a comfortable lead, winning the EDEN ROCK VILLA RENTAL Prize, which is perfect as they are sailing in the colors of EDEN ROCK VILLA RENTAL this week. They are now in second place in the overall ratings, inching closer to Argentineans Cruz Gonzalez Smith and Mariano Heuser (Architectonik) who have maintained their lead, thanks to their third-place performance today.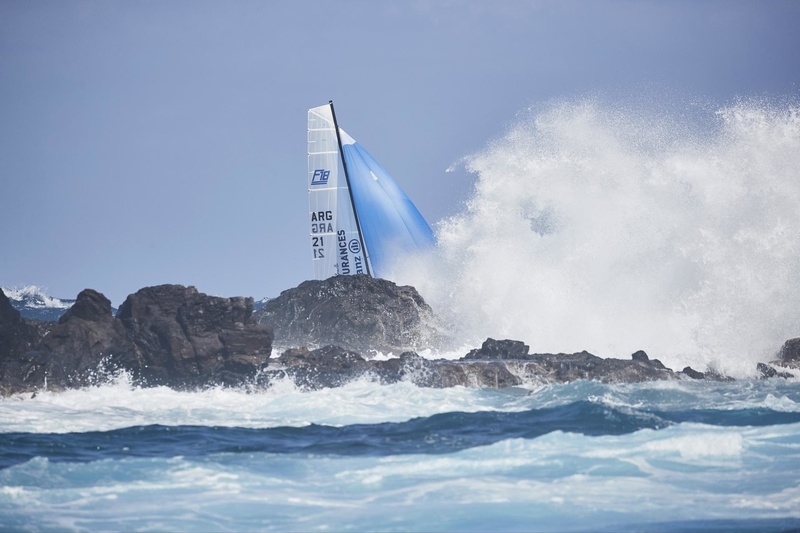 Michael Gramm
If the conditions were difficult yesterday, today's winds were not all that much easier for smooth sailing. "The wind was a little less unstable, but it was steadier and as a result there was more impact from the swells. We were constantly wondering how we were doing, but without another boat next to you it's hard to tell if you are going fast or not. In addition, we had some particularly technical tacks, for example with a double trapeze and spinnaker between Frégate and Les Grenadiers," comments Jean-Christophe Mourniac, who made his first break from his competitors at that precise section of the race.
"We managed to sail faster and higher than everyone else and closed the gap a little, but the Belgians caught up to us near Coco, thanks to a shift in the breeze. We found ourselves neck-in-neck just as we dropped the spinnaker, when we caught a mooring buoy and the boat stopped completely," related the skipper, who attacked the long windward leg toward Toiny right on the heels of Patrick Demesmaeker and Olivier Gagliani (Les Perles de St Barth), and who regained the advantage by choosing to sail close to the cliffs as opposed to his competitor who went further offshore.
"Clearly, at this moment in the race, we should have kept an eye on Kinou and Antoine. This was an error on our part not have done that, and from that point on, we lost our concentration," admits Olivier, who then lost two places right near the finish line, to the advantage of Argentineans Cruz Gonzalez Smith and Mariano Heuser. The Architectonik team, first and fourth in the two races today, continue to prove their steady performance, even if they lost some ground to Jean-Christophe Mourniac and Antoine Rucard, who are ahead of Tripp Burd and Charles Tomeo (Burning Torch) in the overall ratings, and the duo John Tomko–Jonathan Atwood (Boglioni), who have moved down to eighth place.
A Little More Even!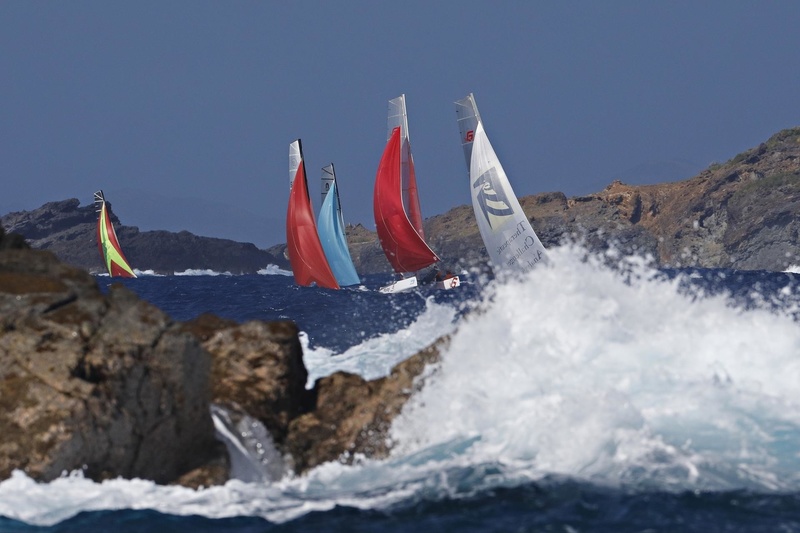 Pascal Alemany

If certain duos lost speed after this third race, others are flying high. This is especially the case for Charles Froeb and Mathieu Marfaing (Reference Services Inc), who moved up from sixth place to fourth place, or Orion and Antoine Martin (Mext Cardio) who went from eighth place to fifth place, and in an even more spectacular manner, Argentineans Pablo Volker and Sergio Mehl (St Barth Assurances), who shot form 41st to 29th place after taking second place in today's race. 
"Our first day was ruined by our disqualification for a premature start in the second race. For the time being, we are still far from the place we are shooting for, and we hope to make a comeback when the score for the worst performance is erased after the fourth race, but we already know it will be complicated to do better than our third place from last year," says Sergio, who can only be pleased that things are distributed a little better in the Top 15 as of today.
"There is a lot of movement and things are really still in play. That's great, but to do better we have to make fewer errors than our friends and be as steady as possible. We lost a little ground today but finished in seventh place at the end of the day. Yet it wasn't easy. At times, we had the feeling that we weren't even advancing at all and it was hard to manage. In addition, certain tacks were very physical," explains Jean-Christophe Mourniac. "Between Frégate and Les Grenadins, we even broke a wire on the spinnaker. Those who did best on the second half of the race are those who remained within a band of 500 meters from the coast. It really comes down to very small differences and will be like that right up the end," concludes Jean Boulogne (Happy Villa).
What's next? Based on weather conditions, the race committee might decide to launch a short race in the bay of Saint Jean, followed by a tour of the island, on Saturday. An eventuality, which could potentially shake up the current hierarchy…

Saturday, November 23 Schedule
• 9am Briefing: ST BARTH ASSURANCES – ALLIANZ Prize
• 12-1:30pm Lunch at LIL'ROCK
• 2:30pm ST BARTH ASSURANCES - ALLIANZ Prize;
LIL'ROCK Bar open after the race
• 7:30pm Winners announced for ST BARTH ASSURANCES - ALLIANZ Prize
• Dinner at LIL'ROCK
• 10pm Free concert open to the public at LIL'ROCK: ONYAN & THE 3 CYLINDERS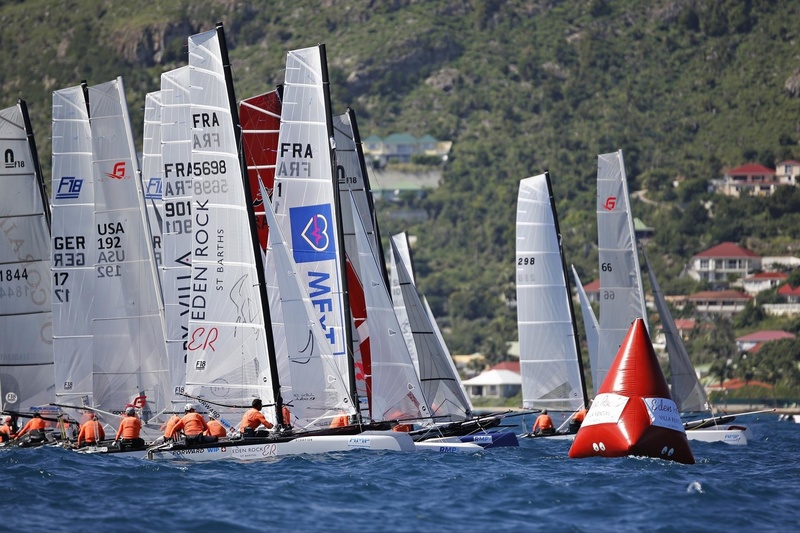 Pascal Alemany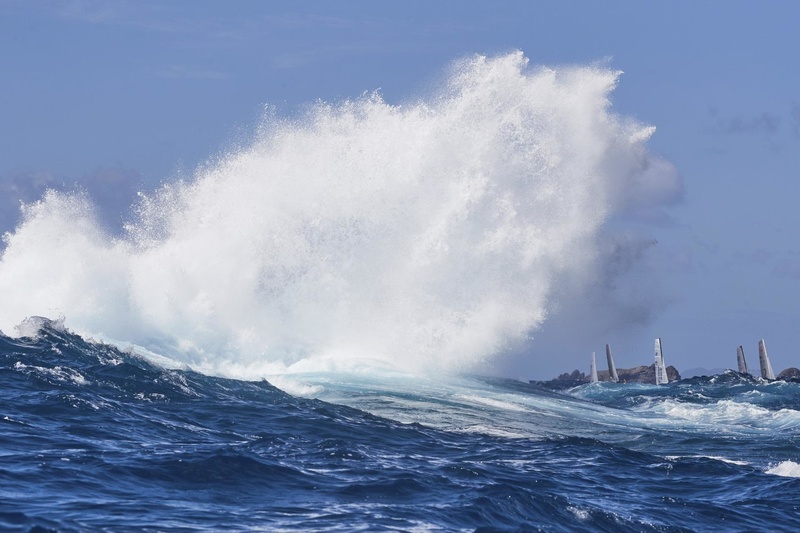 Michael Gramm