November, 14 2018
An 11th Edition That Promises To Be Vigorous!
After a day dedicated to preparing boats, confirming registrations, and training, the 51 crews representing the 11 nations participating in the 11th edition of St.Barth Cata Cup are ready to set sail. In fact as of Thursday, at 10am, they will attack the first race of the challenge. A challenge that promises to be especially vigorous, with winds coming from the east at 20 to 25 knots—at least for the first two days of the competition. Enough to guarantee some stylistic fireworks as well as a great show put on by the grand champions such as the Greeks Iordanis Paschalidis and Konstantinos Trigonis, current world champions back to defend their Cata Cup title, and at least 10 other duos who would like to give them a run for their money and take first place. And yes, this year once again, the level of the competition is very high, and the expected high winds could create some unexpected surprises.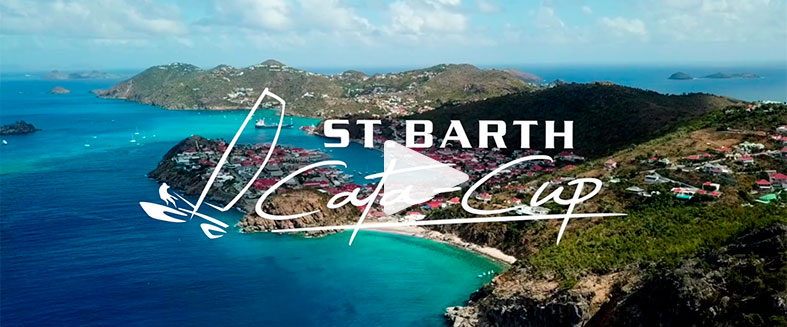 "This 11the edition of the St.Barth Cata Cup looks promising on all levels, even if it will be extremely challenging. More than 20 knots are predicted for tomorrow and Friday. It should be a little lighter over the weekend, but the 2018 edition promises to be vigorous overall," assures Thierry Berry, the new president of St.Barth Multihulls, the association that organizes the event. He is pleased to welcome no less than 51 teams representing 11 countries, to "Pelican Beach" in Saint Jean for four days of high-level competition. "Something new this year, the competitors will benefit from an extra half day of racing, since the first races are planned for tomorrow at 10am, rather than 2pm in past years," adds Thierry, who envisions a short course of about 10 miles in the bay of Saint Jean to start the battles. "This will allow the racers to warm up, and as organizers we can size up the fleet as there are so many amateur teams, which makes us very happy," adds the Saint Barth native, very aware that the robust conditions predicted risk to provoke some off-course maneuvers and unexpected performances.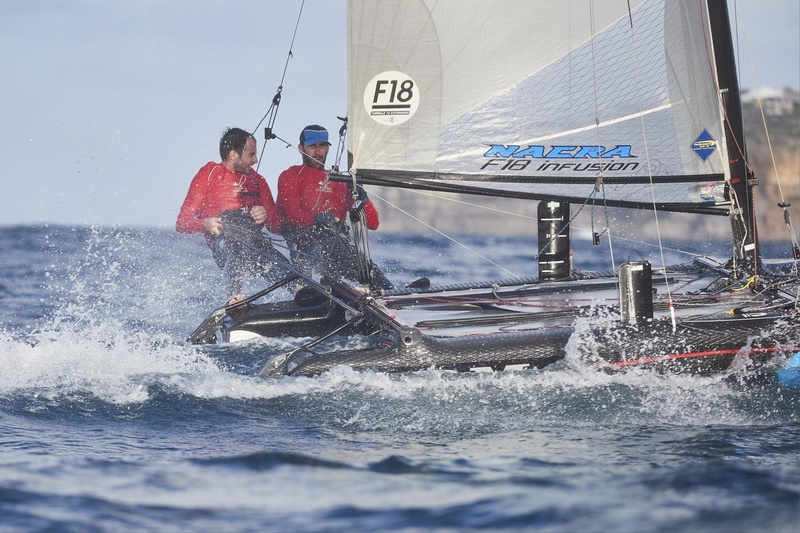 Morgan LAGRAVIERE, Noe DELPECH © Michael Gramm
Avoid breakage
"When the wind is hard, as will be the case, it is important to sail carefully and safely to avoid breakage of equipment or injure the guys themselves," notes the highly seasoned sailor Emmanuel Boulogne, winner of the first St.Barth Cata Cup in 2008, and has not missed a single edition since. "Clearly things risk to be a little rock and roll, and I am very happy, in this context, to be sailing with Vincent (his brother), as he races with eight cylinders and in this kind of wind that's definitely an advantage," adds the director of Boulogne Conception Marine, who still has memories of the 2014 edition, which also saw hard weather conditions.  "I especially remember the last race that took as to Public, and during which we had 30 knots of wind in the passage between Bonhomme and Colombier. That was a little rock and roll and I imagine we will find the same type of situation again this week," points out Emmanuel, who is not looking forward to high surf and intersecting winds. "That is never very pleasant for our boats, and can even be dangerous, but clearing that will add some spice to the races, and mostly that will be a radical change from the conditions that we encountered during the Worlds last month in Sarasota, Florida," says the sailor who had to make due with light breezes (between 3 and 7 knots) and who is happy to race once more against some of the same international F18 teams, including the Greek duo Iordanis Paschalidis and Konstantinos Trigonis, current world champions, who hope to defend their title in Saint Barth, no matter what the conditions. "Today they are the ones who sail the most and have the best technique. They are good and they are heavy.  In short, they have the physique to do battle, and it will certainly be interesting to compete with them," notes Emmanuel Boulogne.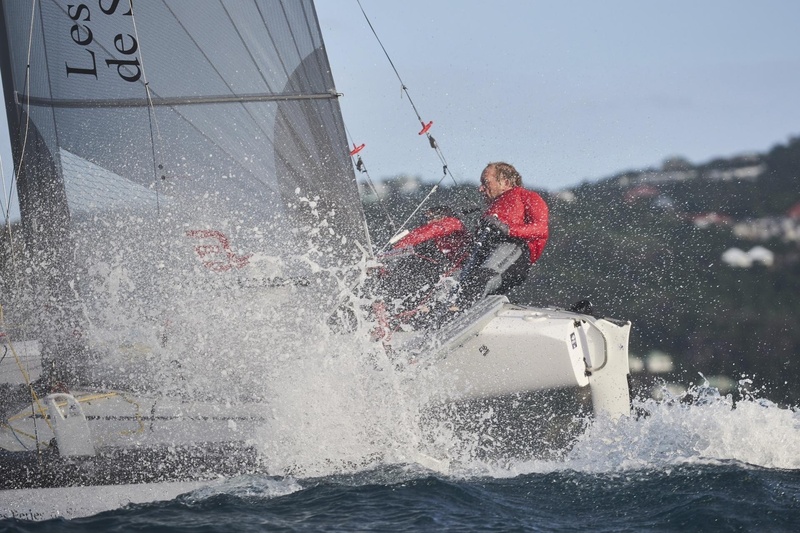 Patrick DEMESMAEKER, Olivier GAGLIANI © Michael Gramm
Have fun, in spite of the conditions
This is the sentiment of Pierre Le Clainche, 1st in 2016 and 5th in 2017 with his acolyte Antoine Joubert. "It's really great that the St.Barth Cata Cup attracts the best in the world. Other than the Greeks, there are another ten teams that could also go for the victory this year. Actually, the Boulogne brothers, Mitch Booth, Gurvan Bontemps, Erik Maris, Enrique Figueroa, or Morgan Lagravière, to make just a few, are certainly top contenders. It promises to be really great," assures Le Clainche, who knows that the hard weather conditions on the horizon risk provoking some acrobatics, and by consequence, some surprises. "Things will undoubtedly get a little rough. In any case, that means a little apprehension and we have to make sure that certain are not left out before we even get started," explains Pierre, who competed in two editions (2016 and 2017), when the winds were light to medium. Same thing, or almost, for Jean-Richard Minardi who returns this year with a new teammate, Coraline Jonet. "We form a pretty light duo, and Coraline is just starting out in F18. It risks to be rocky, even if   she is a very experienced sailor and she learns very quickly," explains the Swiss sailor, who will be sailing with a star athlete, winner of the 420 world championship in 2002, four-time winner of the D35 championship with team Alinghi and double winner of the famous Bol d'Or in 2011 and 2017. "For us, the goal for this week is to have a good time, and give it all we've got…!" He is certainly not the only one setting sail with that goal…
Schedule for Thursday, November 15
8:45am-9am: "Wake Me Up" with Geoffrey Personal Trainer
9am: Briefing "DESIGN AFFAIRS-OO1" Prize
10am: First race "DESIGN AFFAIRS-OO1" Prize
12pm-1:30pm: Picnic in Saint Jean
14:30pm: "DESIGN AFFAIRS-OO1" Prize
7pm: Opening ceremony at NIKKI BEACH will all sponsors