In fewer than two months, Saint Barthélémy will host the seventh edition of the St. Barth Cata Cup, which will take place from November 19 to 23 in St. Jean bay. A keen fan of regatta, John Casey will be participating for the 6th time and hopes to use the opportunity to perfect his skills for the Olympics.
Casey is one in a long list of high-level racers who registered for the St. Barth Cata Cup in just a few days. "Our event sparks wild enthusiasm among racers all over the world. Obviously, John's participation raises the level of competition. Although our event is intended to be a friendly competition, the fact remains that the sailors like to take part in a high-calibre race," explained Vincent Jordil, creator of the St. Barth Cata Cup.
A favourite for John Casey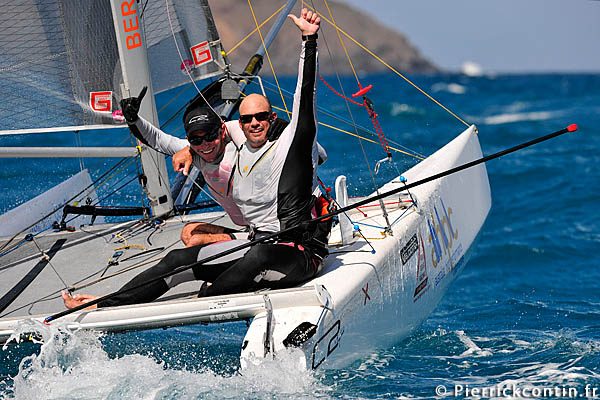 John Casey, who recently placed 35th at the ISAF Worlds in the Nacra 17 with teammate Sarah Newberry, hopes to take advantage of St. Barth Cata Cup to have fun and to work on his racing technique with a view to the Olympics. This time, he will be racing with Colin Page.
"The St. Barth regatta is the on event I need. It isn't just the perfect sailing and surroundings, it's all the friends that I've made over the years. It's a high-level competition but relaxed and easy. Olympic training and racing is very structured and in a word, 'work.' But the CataCup is a place to put your training to the test in a very fluid manner because there are many obstacles to endure and angles to sail to win. Nothing about the CataCup is straightforward on and off the water. You never know what is going to happen next! " It will also be an opportunity for Casey to pit himself against new world champion Billy Besson, who will be taking part in the regatta for the first time.